SETON SHIELDS GRANT AWARD!
207 GRANTS AWARDED SINCE MAY 2000!
It's my turn to give back to the genealogical community!
COMPLETE OUR
GRANT APPLICATION
TODAY
What Do You Mean by "Genealogical Grants"?
Genealogical societies, local and specialized libraries, and avid genealogists are always short of the funds they need to access or buy appropriate research resources, acquire computers and other equipment, get collected information into print, digitized, and/or online, and pursue other projects. I'd like to take a tiny step toward addressing this problem.
If you represent an organization which serves the genealogical community at large – or if you serve a smaller community (perhaps you produce a family newsletter, host a website, organize reunions or some such thing) — and find yourself shy of necessary funds, please consider filling out the form below to apply for a small grant. I will review all submissions and periodically select one for a donation. My goal is one per per quarter. Submissions will remain active candidates for six months from the date of receipt. Hint: I find myself drawn to innovative ideas that can serve as a model to others! Why not give it a go?
I'm just one person, so I can only give small amounts, but I'm operating on the optimistic principle that every little bit helps. For the few minutes it takes to complete this form, you may be able to buy that handful of books or that scanner that's been on your wish list for so long.
What's the Catch?
There is none. Honest. I have had so much fun with genealogy for three decades and have benefited from the help of countless other genealogists. Now it's my turn to give back to the genealogical community.
Read More about Megan's Seton Shields Genealogical Grant program here and in this Wall Street Journal article.
Latest Seton Shields Genealogical Grants
July – September 2018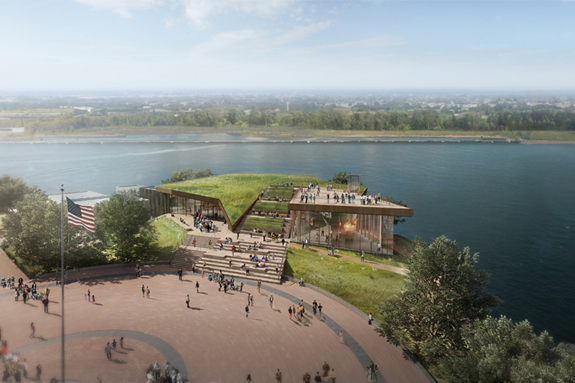 I'm delighted to announce this quarter's grant in support of the Statue of Liberty Museum that's being constructed by the Statue of Liberty-Ellis Island Foundation. So many of our ancestors' first glimpse of America was Lady Liberty and her iconic image has become a symbol of freedom admired around the world. I'm excited to make a modest contribution to a museum that will tell her story to our descendants for generations to come.
To apply for a Seton Shields grant, fill out and submit the form here.
April – June 2018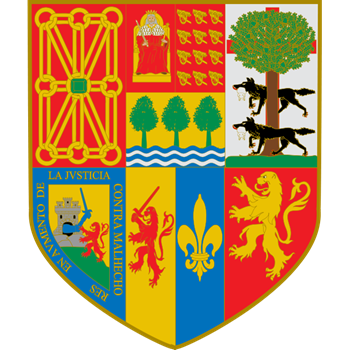 My latest grant has been awarded to Oisín Breatnach.
Oisín sought and received funding to support him with the research, digitizing, processing of and archiving of information relating to the Irish between 1570 and 1920 from old documents in archives of the Basque country.
To apply for a Seton Shields grant, fill out and submit the form here.
Image Credit: SanchoPanzaXXI
January – March 2018
Vine Lake Preservation Trust is a nonprofit charitable organization promoting appreciation of the cultural, historical, and natural resources in Medfield, Massachusetts' Vine Lake Cemetery founded in 1651. The Trust maintains an extensive database of persons buried in the four acre Old Section, which is frequently accessed by family historians from across the country researching relatives who earlier resided in the Medfield community. Today the Trust makes available on its website a burial search feature, as well as allowing folks to publish memories of the deceased. They also have a free app available for both Android and Apple users, Vine Lake Cemetery, to assist researchers to locate burial locations using GPS.
The grant will support enhancement of the website search feature and the app with photographs of 18th Century gravestones and their identified carvers. The edited photos will be uploaded from the Trust's photo database and linked to the corresponding burial sites.
To join me in supporting their efforts, please consider making a donation.
Judy Purkiss, a professional genealogist based in Western Australia, has been awarded a grant to assist with photographing and indexing the Busselton Letters Book, a record of police correspondence in the area covering 1902 – 1913. The book records incidents such as robberies, fires, accidents and murders and lists the names of those people involved and a summary of the incident and investigation. Once photographed and indexed, a copy will be sent to the Western Australian Genealogical Society so anyone researching Western Australian ancestors will have access to the information.
The General N.B. Baker Library of Sutherland, Iowa is a public library which began development of the Northwest Iowa Historical and Genealogical Research Area in 2016. The Research Area contains books related to Iowa history and genealogy as a whole; books related specifically to the history and genealogy of O'Brien County (Iowa) and the eight surrounding counties; a digital material collection including county histories, military rosters, and diaries; and a cemetery index which includes printed obituaries for people buried in area cemeteries and those from Sutherland who are buried elsewhere. The library is now starting a new initiative to make digital copies of any photos related to Sutherland and the surrounding areas.
The grant will provide funds toward the purchase of a scanner for converting larger documents, photos and objects to a digital format.
Review Awards From The Past 18 Years
View all Grant Awards from 2014 – 2017
View all Grant Awards from 2007 – 2013
View all Grant Awards from 2000 – 2006
Seton Shields Grant Application
* Who is Seton Shields?
My remarkable mother. Naming this grants program after her is one small way to keep her memory alive, though she's no longer with us.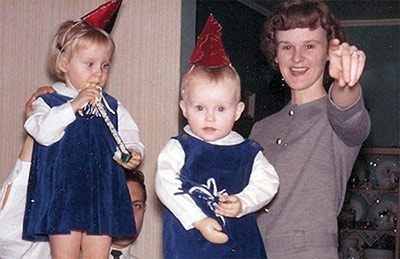 Irish America – "Photo Album: The Shields Family" by Megan Smolenyak
and Irish America Digital Magazine [Page 96] – "My Irish Mother" by Megan Smolenyak