SETON SHIELDS GRANT AWARD!
205 GRANTS AWARDED SINCE MAY 2000!
It's my turn to give back to the genealogical community!
COMPLETE OUR
GRANT APPLICATION
TODAY
What Do You Mean by "Genealogical Grants"?
Genealogical societies, local and specialized libraries, and avid genealogists are always short of the funds they need to access or buy appropriate research resources, acquire computers and other equipment, get collected information into print, digitized, and/or online, and pursue other projects. I'd like to take a tiny step toward addressing this problem.
If you represent an organization which serves the genealogical community at large – or if you serve a smaller community (perhaps you produce a family newsletter, host a website, organize reunions or some such thing) — and find yourself shy of necessary funds, please consider filling out the form below to apply for a small grant. I will review all submissions and periodically select one for a donation. My goal is one per per quarter. Submissions will remain active candidates for six months from the date of receipt. Hint: I find myself drawn to innovative ideas that can serve as a model to others! Why not give it a go?
I'm just one person, so I can only give small amounts, but I'm operating on the optimistic principle that every little bit helps. For the few minutes it takes to complete this form, you may be able to buy that handful of books or that scanner that's been on your wish list for so long.
What's the Catch?
There is none. Honest. I have had so much fun with genealogy for three decades and have benefited from the help of countless other genealogists. Now it's my turn to give back to the genealogical community.
Read More about Megan's Seton Shields Genealogical Grant program here and in this Wall Street Journal article.
Latest Seton Shields Genealogical Grants
October – December 2017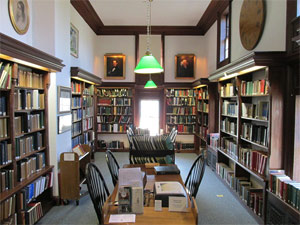 I have awarded my latest grant to the Sturgis Library of Barnstable, MA to assist with the purchase of materials necessary to make the 15 new collections of family papers and historical materials donated since 2016 ready for use by the public.
Click through to the post for more details and to see how you can join me in supporting the library, which has become a premiere resource for the study of Cape Cod history, genealogy, and the maritime trades.
To apply for a Seton Shields grant, fill out and submit the form here.
July – September 2017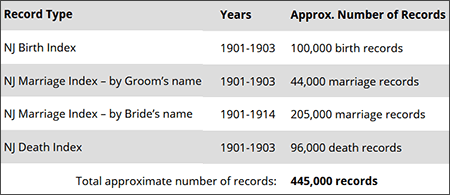 This quarter, I awarded a grant to Reclaim the Records because I've been so impressed with the accomplishments of Brooke Schreier Ganz and the organization she's created.
Click through to the post for details and to see how you can join me in supporting the work Reclaim the Records is doing (and who knows, maybe be the happy recipient of some genealogical karma, too).
To apply for a Seton Shields grant, fill out and submit the form here.
April – June 2017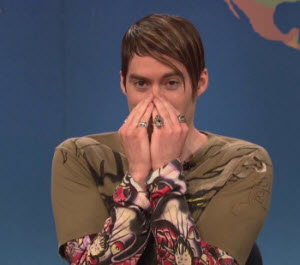 Allen County Public Library Genealogy Center: Seton Shields Genealogy Grant #200!
When I began my grants program back in May 2000, I was just hoping to be able to make a living as a genealogist. Little could I have imagined that I'd still be plugging away 17 years later about to award the 200th grant.
During that time, virtually nothing has remained the same in Genea-Land, so for this special milestone, I decided to celebrate one of the few constants: the Allen County Public Library Genealogy Center.
If you're an American genealogist, ACPL Genealogy Center needs no introduction, but those overseas may wish to view this brochure to learn more. Suffice it to say that it's the Stefon of genealogy in that "this place has everything" – countless books and microfilms, online databases, events ranging from national conferences to summer camps, and world class genealogists like Curt Witcher, one of the first to welcome me into the fold.
The 200th Seton Shields Genealogy Grant goes to ACPL Genealogy Center for whatever use they think would be most helpful.
If you or your organization would like to be among the next 200, please consider applying here. And be sure to keep your eyes open for an upcoming interview about this program to improve your odds of being selected!
Review Awards From The Past Seventeen Years
View all Grant Awards from 2014 – 2017
View all Grant Awards from 2007 – 2013
View all Grant Awards from 2000 – 2006
Seton Shields Grant Application
* Who is Seton Shields?
My remarkable mother. Naming this grants program after her is one small way to keep her memory alive, though she's no longer with us.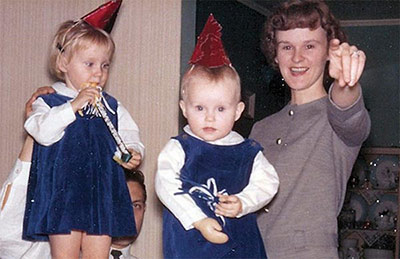 Irish America – "Photo Album: The Shields Family" by Megan Smolenyak
and Irish America Digital Magazine [Page 96] – "My Irish Mother" by Megan Smolenyak