SETON SHIELDS GRANT AWARD!
198 GRANTS AWARDED SINCE MAY 2000!
It's my turn to give back to the genealogical community!
COMPLETE OUR
GRANT APPLICATION
TODAY
What Do You Mean by "Genealogical Grants"?
Genealogical societies, local and specialized libraries, and avid genealogists are always short of the funds they need to access or buy appropriate research resources, acquire computers and other equipment, get collected information into print, digitized, and/or online, and pursue other projects. I'd like to take a tiny step toward addressing this problem.
If you represent an organization which serves the genealogical community at large – or if you serve a smaller community (perhaps you produce a family newsletter, host a website, organize reunions or some such thing) — and find yourself shy of necessary funds, please consider filling out the form below to apply for a small grant. I will review all submissions and periodically select one for a donation. My goal is one per per quarter. Submissions will remain active candidates for six months from the date of receipt. Hint: I find myself drawn to innovative ideas that can serve as a model to others! Why not give it a go?
I'm just one person, so I can only give small amounts, but I'm operating on the optimistic principle that every little bit helps. For the few minutes it takes to complete this form, you may be able to buy that handful of books or that scanner that's been on your wish list for so long.
What's the Catch?
There is none. Honest. I have had so much fun with genealogy for three decades and have benefited from the help of countless other genealogists. Now it's my turn to give back to the genealogical community.
Read More about Megan's Seton Shields Genealogical Grant program in this Wall Street Journal article.
Latest Seton Shields Genealogical Grants
October – December 2016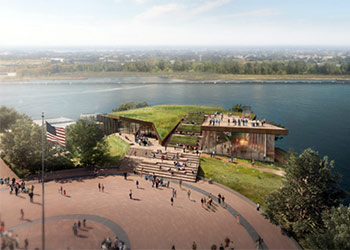 As a tribute to the 125th anniversary of Ellis Island and Annie Moore's arrival there, I have awarded a grant to The Statue of Liberty-Ellis Island Foundation to assist with the building of the new Statue of Liberty Museum.
If you have Ellis Island ancestors and/or would simply like to join me in supporting this project, there's information about how you can contribute here.
To apply for a Seton Shields grant, fill out and submit the form here.
July – September 2016

This quarter, I'm awarding a grant to Mac Titmus and his co-volunteers of Long Island Genealogy. Long Island research can actually be quite challenging, so I'm really happy to support a resource I've found to be so helpful.
Since they never charge for information, the group would like to file for not-for-profit status, which has a number of costs associated with it and the grant will help with these. If you'd like to join me in supporting the service they provide to researchers, you can donate at their site (you'll find a donation button near the top of the home page).
April – June 2016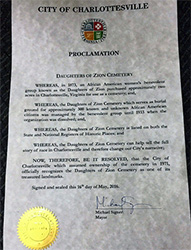 Edwina St. Rose of The Preservers of the Daughters of Zion Cemetery told me of the organization's goal to restore and preserve a historic African American burial ground (listed on both the Virginia and National Registers of Historic Places) that was purchased in 1873 by a women's charity.
In addition to their restoration work, the group is researching those buried there in order to help descendants learn more about their ancestors.
The funding from this grant will be used to assist in repairing a damaged grave marker.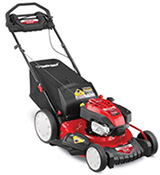 Becky Shuff contacted me on behalf of Terry Cemetery. She explained that it was established circa 1835 and holds approximately 250 graves, including three Civil War soldiers, and that it has no means of continuous care, so she had undertaken the role of caretaker.
She and her sister, Betty Fox, sought to identify as many of the unmarked graves as possible and published a book, Terry Cemetery, Victor, WV, which included a list of identified graves, obituaries, death certificates, photographs, and military data, as well as a Terry genealogy report.
All proceeds from the sale of the book go to the Terry Cemetery Fund for mowing and upkeep expenses. The grant will provide funds for a new lawnmower.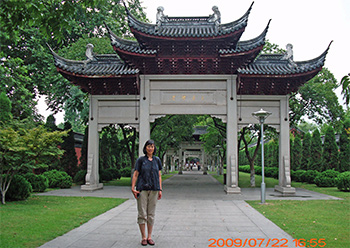 Cecilia Chien was told by her father that her family was descended from a king of the 10th century. She began investigating her roots in 2002 and discovered that she is a 38th generation descendant of King Chien (852-932) who founded a prosperous kingdom in the Yangzi delta.
Her goal is to write an account, "1,000 Years of a Chinese Family," an odyssey back to the land of her parents. She will be visiting China this year to further her research.
Cecilia requested and received funding to cover half of her round-trip airfare to Shanghai for her fieldwork.
January – March 2016
This quarter, as all of the requests were modest, I'm awarding four grants – to the Morgan County Public Library, the Scott County Historical Society, Oak and Laurel Cemetery Preservation, and to support 'The Rising' film.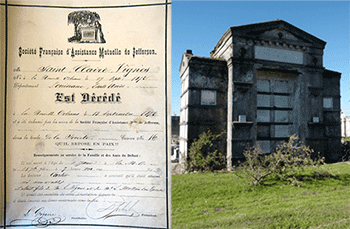 Emily Ford, of Oak and Laurel Cemetery Preservation, LLC, works to reunite families with their burial places and tombs in New Orleans Cemeteries.
The grant will assist with costs related to transcribing the records in interment books (located at Louisiana State University) for the tomb of the Société Française de Bienfaisance et D'Assistance Mutuelle, one of the largest structures in Lafayette Cemetery No. 2 in the Central City neighborhood of New Orleans.
The tomb has no names inscribed upon it, so without these efforts to make the names of those buried in this tomb available to family researchers, who in turn can reconnect with their family burial place, those who are buried in this tomb will never be remembered and the tomb will eventually collapse from neglect. (Photo above, showing the tomb and its corresponding interment book is used with the permission of Emily Ford.)


The Scott County Historical Society of Indiana makes family history available to the community as a way to provide support and encouragement to a community dealing with some significant challenges. To this end, the grant will assist with purchase costs for a digital camera, digital voice recorder, CDs and CD cases.

'The Rising' is a film-in-process that will dramatize the Easter Rising Rebellion, the heroic story of a revolution against the British Empire that led to the the birth of a nation, the Irish Republic. Liam Neeson's son, Micheal, is slated to play Michael Collins, the role played famously by his father two decades ago in the movie Michael Collins.


The Morgan County Public Library houses a wonderful collection of family histories for Morgan County. Janice Kistler oversees requests for genealogy assistance and provides genealogy research when requested. The grant will assist with the purchase of a wand to scan photographs and documents for digitization and sharing online.
Review Awards From The Past Fourteen Years
View all Grant Awards from 2014 – 2015
View all Grant Awards from 2007 – 2013
View all Grant Awards from 2000 – 2006
Seton Shields Grant Application
* Who is Seton Shields?
My remarkable mother. Naming this grants program after her is one small way to keep her memory alive, though she's no longer with us.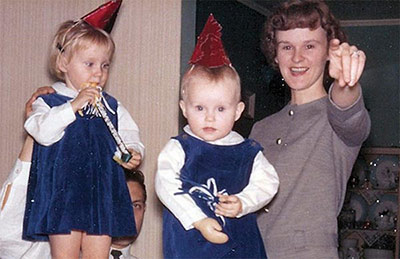 Irish America – "Photo Album: The Shields Family" by Megan Smolenyak
and Irish America Digital Magazine [Page 96] – "My Irish Mother" by Megan Smolenyak