For reasons I won't bore you with, I had occasion this month to open a box of Christmas ornaments that had been stashed away for 18 years. My husband and I oohed and aahed over some of them such as the White House Historical Association ornaments my mother used to give each year.
Then I found a pair of bendy Santas with blank spaces to put in faces of loved ones. I didn't remember them at first, but had fortunately saved the post-it that came with them.
Dear Megan & Brian,
Aren't these a hoot? Now every year when you put these on your tree, you can chuckle and think of me.
Love,
Aunt Bea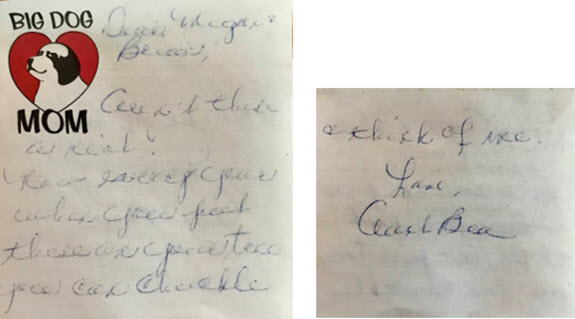 We lost Aunt Bea earlier this year, so to stumble across them now was startling, but at the same time, comforting. It was as if they had been sitting there all these years waiting for this moment when a simple post-it from her would be the best gift I could hope for.
I instantly knew what to do. Aunt Bea and my mother, Seton, were very close, so I went digging through photos to find their smiling faces.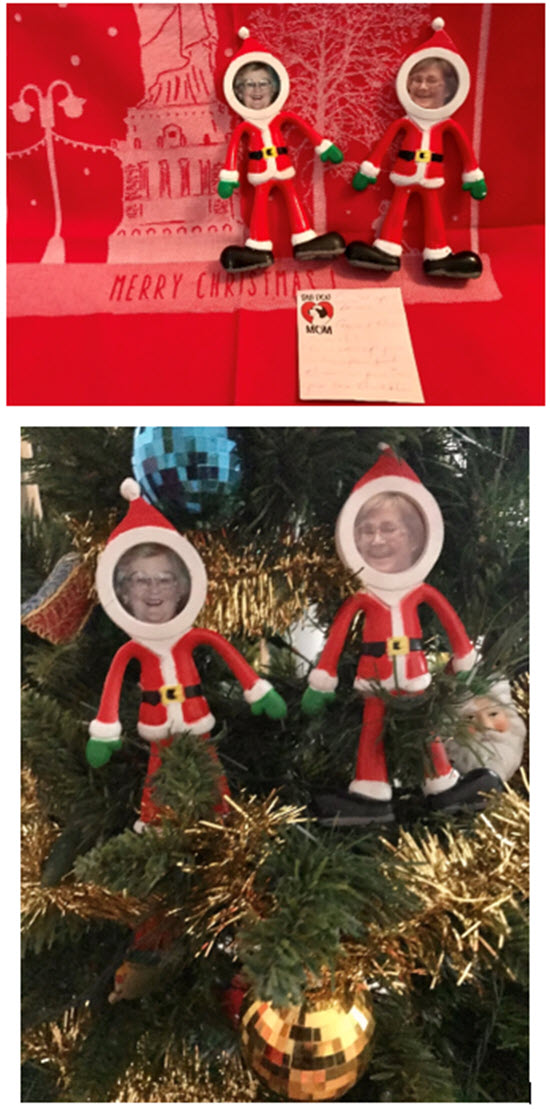 So yes, Aunt Bea, you can be sure that each year we will chuckle and think of both of you. 🙏