Chance encounter with train guard helps widow, 85, solve mystery of where her grandfather was buried after he was killed during World War One – ❤️❤️❤️
Content for Humans About the Content of Humans – While I agree that this Ancestry-Spotify pairing isn't much more than a cute marketing ploy (and I say that as someone who uses both independently on a daily basis), I'm also surprised it's being taken so seriously.
I tried it the day it appeared, quickly realized it was generic, and moved on. But some folks are analyzing this as if it's some sort of serious social phenomenon.
That said, I really wish they had used this opportunity to find hybrid songs that had some blended aspect like our ancestry. As someone who's part Irish and part-Slavic, for instance, I would have been charmed to find songs from "Once" on my playlist instead of just a bunch of Irish and a bunch of Russian ones. Spotify already made that kind of thing easy.
Me with American caretaker of Aisne Marne American Cemetery near Belleau Wood. (Photo below) He served in WWI, married a French woman, and stayed to "take care of my buddies." With 100th anniversary of Armistice Day approaching, seemed a good time to share.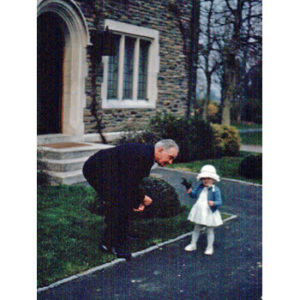 Featured photo credit: Jeff Stvan