Sean Kirst: In old Statler, window discovery ignites son's drugstore memories of his dad – A little while back, I helped Sean Kirst with a little sleuthing and he – as he always does – wrote an article that preserves history and gives some wonderful people a moment – as well as appreciation for those who came before. Well, the article was so popular that he was inundated with others who had memories, and this follow-on is the outcome of all the other stories that spilled out. ❤️
Don't Let USCIS Hold Our History Hostage: Deadline is May 19, 2021 – Hey, y'all, a chance to offer input to USCIS! Please do so if you're able! 🙏
Have y'all read Nathan Dylan Goodwin's "Chester Creek Murders" yet? It's a great read for those who want to understand the mechanics of how forensic/genetic genealogy is used to solve cold cases, and the characters all feel like people we know. If you haven't yet, I recommend snagging a copy. Bonus points if it's from your favorite indie bookseller, but also, fair game if you go the digital route!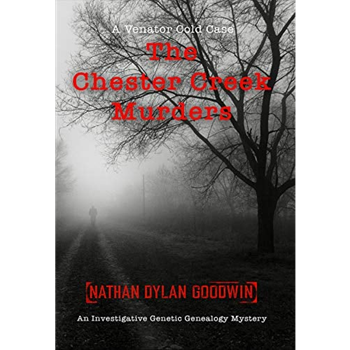 Hey, y'all, last week I was startled to see how popular a 19-year-old article I wrote on genetic genealogy was (thanks to the nearly 9,000 of you who have checked it out so far!). I saw in a couple of Facebook discussions on it that a few people knew of the story's companion video. Others seemed to enjoy it when they shared it, so I thought I'd do so as well. Bonus points: You get to see my dad gently mock me. 😆
Note: This video was produced before autosomal testing was even available, so please bear that in mind when listening to my comments up-front. Genetic genealogy was far more innocent then! That said, it's remarkable how well this tale has held up.
Y'all are gonna make me cry. You went and made "Hey, America, Your Roots Are Showing" the #1 genealogy book on Amazon! And just for good measure, you popped my "Who Do You Think You Are?" book into 10th place. Thank you, thank you, THANK YOU! 🙏☺️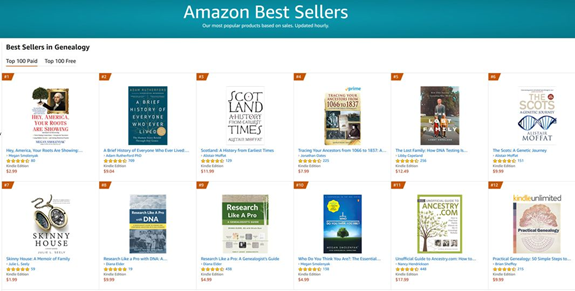 This 22-year-old film student built an authentic WWI trench in his backyard as part of a project that honors his great-grandfather – Now that's dedication.
Top Photo Credit: Sharon Cantillon/Buffalo News