Soldier Accounted For From Korean War (Lacsamana, M.) – Welcome home, Sgt. Maximiano Tubig Lacsamana. Honored to have researched your family. My first Filipino case back in 2011.
From National Geographic: Important Update for Genographic Project Customers – Genographic joining the ranks of deCODEme, SMGF, and so many other genetic entities that have come and gone (darndest thing – Oxford Ancestors is still out there).
Don't Hold Our History Hostage – Fellow genealogists, historians, immigration activists, FOIA users, and friends of open records, please check out this important site re: proposed USCIS price hikes. $625 for a single file??? 😕
Reclaim The Records Publishes the Mississippi Death Index (1912-1943) – I'm a little uncomfortable asking folks to donate to "my" causes.
All that said, Reclaim the Records has done so much for all of us – not least of which are these freshly launched Mississippi death indexes – so if you are planning to donate in support of special causes this season, please consider Reclaim The Records!
P.S. Full disclosure: I'm on the board, but can't take credit for the magic this organization works. But yeah, I *am* biased. 😉
Always fun to trip across something charming when you're researching something less so! This 3-generation family tradition (pictured below) fits the bill. 😊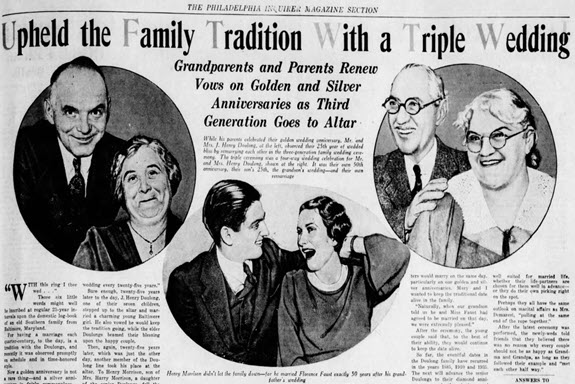 Top Photo Credit: The U.S. Army