Megan's Latest Books
Click the Book Covers to Read More and Purchase Books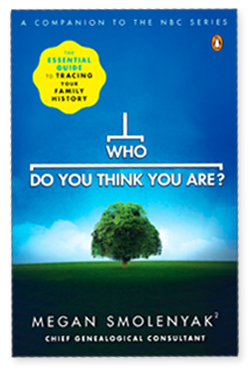 Who Do You Think You Are?: The Essential Guide to Tracing Your Family History
– Companion guide to the show "Who Do You Think You Are?". Featuring step-by-step instructions, from digging through old photos to finding the best online resources.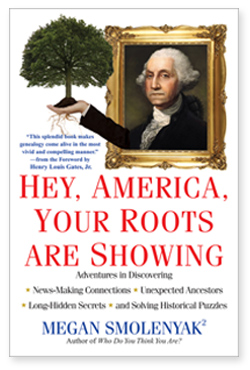 Hey, America, Your Roots Are Showing
– You've read the headlines, now get the inside story as the "Indiana Jones of genealogy" reveals how she cracked her news-making cases. "Watch out Watson and Crick! Megan Smolenyak decodes our fascinating, complicated past in this tour de force of detective work." —
Ken Burns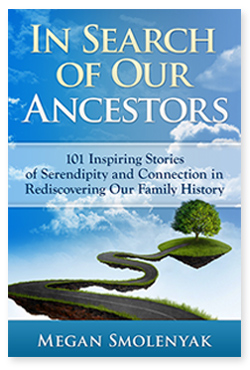 In Search Of Our Ancestors
– With over 100 true stories of the amazing luck, unexpected kindness, and unusual serendipity encountered by researchers as they explore their roots, In Search of Our Ancestors offers an inspirational look at the rewards of family history. No story is longer than a few pages, but most are such touchingly personal tales.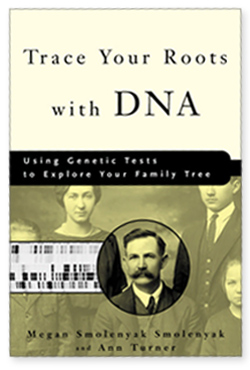 Trace Your Roots With DNA: Use Your DNA to Complete Your Family Tree
– Written by two of the country's top genealogists, this authoritative book is the first to explain how new and groundbreaking genetic testing can help you research your ancestry.
Books Megan Has Been Featured In